Garden Refuse Removal
Garden refuse removal service in

Roodepoort, Krugersdorp, Sandton and Randburg

.
"Do not let your garden refuse go to waste"
ABOUT US
Garden Drums was established in 2006.
We specialize in the removal of garden refuse from residential properties (houses and complexes), with specific focus in areas such as Roodepoort, Krugersdorp, Sandton and Randburg.

We believe, we contribute to the environment by collecting garden refuse that is then turned into compost.
Garden refuse is supplied to compost manufacturers surrounding Johannesburg.
Therefor, the garden refuse must be clean – no paper, plastic or any other non-bio degradable items. We ask customers to communicate with their gardeners to assist us in this regard.
The plastic bags used for garden refuse, is emptied out and collected for disposal at a plastic recycling point.

Garden refuse is NOT dumped at landfill sites.
Fedup with the hassle and inconvenience!!
We can help!!
You fill it,
We clean it!!
SERVICE AREAS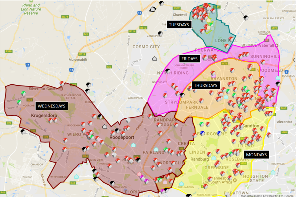 Click map to enlarge
Garden Drums does NOT:
do once-off cleanups,
cut grass / branches etc,
do pickups of boxes, paper, glass or
do pickups of rubble – sand, bricks etc
Our service is Pick-up-and-Go

Monthly service fees




Weekly Pick-ups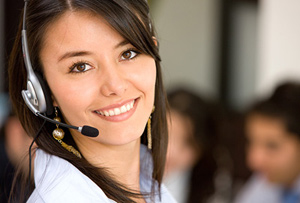 CALL US
PHILIP – 082 782 4864
DEON – 082 561 9147
email: gardendrums@mweb.co.za
www.gardendrums.com
PRICING
Garden drum
1 x Drum = R250 pm

2 x Drum = R500 pm

3 x Drum = R750 pm

4 x Drum = R1000 pm


Plastic Bag Collection
4 Bags/week = R176 pm

6 Bags/week = R264 pm

8 Bags/week = R352 pm


10 Bags/week = R440 pm

ADDITIONAL SERVICES

 
BULK BAGS – 1 Cube
Existing Customers – With cleanups and seasonal cutbacks – please request a 1 cube bulk bag – R400 per bag.
New Customers – we supply a 1 cube bulk bag for backlog's.
First bulk bag is FREE of charge. Additional bags will be charged at R400 per bag. 
Already bagged garden refuse (plastic bags), the 1st 10 plastic bags will be FREE of charge, thereafter a charge of R16 per bag will apply.
Garden refuse ONLY
Grass, Leaves, Small branches
Business hours – Monday to Friday – 7h00 to 16h00
We use  

on all our vehicles.